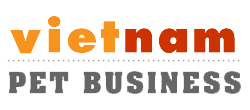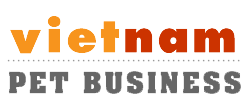 Hello,
This article is dedicated to the laborious work of a veterinarian, Dr Nguyen Van Nghia who runs a clinic to treat our pets that are dogs and cats, and some wild animals.
This veterinary clinic, which is from 33 – 41 Street, Thao Dien, Dist 2, Ho Chi Minh City is a model of cleanliness and hard work to help our beloved four-legged friends.
This doctor Mr. Nguyen Van Nghia studied veterinary profession in England, specifically at the University of Bristol (UK) and one year in France, in Toulouse (South of France).
This is probably why this man of small stature but with big heart, speak (besides his native Vietnamese) English and French, I also believe the Chinese.
He works with some people who also speak English, as I was able to report on a visit to the clinic, which is an advantage for expatriates who do not speak Vietnamese and that also have sometimes some problems with the health of their animals.
The clinic is not very centralized (a bit far from the city center of Ho Chi Minh City), but regardless of the distance when it comes to save our companions, by a proficient veterinarian who works seven days a week, tirelessly for the welfare of these voiceless patients.
Every time I went to the clinic of Dr. Nguyen Van Nghia, the place is still in business, visits without interruption, a perpetual work, telephone calls, appointments, oscultations of animals of different sizes, a short back and just continued.
To conclude this short visit of this clinic where everyday a man and his team work for the welfare of animals … Thank you Dr. Nghia!
Leo